State GIS & UAV
MEGHALAYA STATE GIS & UAV CENTRE
About the Centre
Created to be a cutting edge GIS and UAV application hub, the centre would serve as a GIS and UAV application service provider and an integrated centralized repository for the various geospatial data & initiatives being undertaken by the various organizations of the Government of Meghalaya; Using responsive architecture and real time networking, the centre can enable next level integration of data and information from various agencies and programs and provide extended capabilities to see the bigger picture and simplify collaboration. The centre will also making cutting edge technology and expertise available to the user departments and enhance capabilities, skills and awareness of the Government officials and youth from the State to  meet the needs of the future today.
VISION
The Centre is started with the vision to help the Government with the important data it needs to optimize operations, take less risk and do smart productive work, by providing a software suite of applications as per government needs thereby enabling smarter decision making and impactful governance.
MISSION
A GIS & UAV Centre is set up with an aim of mapping and surveying the corners of Meghalaya and providing aid to the government. As a part of the Government's initiative, high resolution Satellite imagery for the whole of Meghalaya is needed by the Government for various implementations of projects and various other externally aided projects and inter Government Department works. Also, with the setting up of this centre, to explore the possibilities of the wider application of UAVs that includes, monitoring of wild animals, Seed Ball Dispenser, Pesticide Spraying, firefighting UAV, medicine and goods delivery and much more.
OUR SERVICES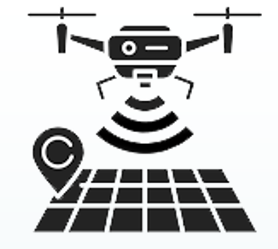 Aerial Survey And Mapping
   Educational Services
  Natural Resources Management
    Disaster Management And Mitigation
  Monitoring
  Planning (Urban & Transport)
  GIS Applications
Gallery
Contact Us 
Email :  meghgisuav@gmail.com
Address : 
Room No. 238, 2nd Floor Meghalaya State Secretariat, MG Road, Secretariat Hills, Shillong 
Meghalaya 793001 
25.570949, 91 .884282